Presentazione-Intro
Foto-Pics
Meteo
Previsioni meteorologiche-weather forecast
NEW!! Osservazioni in tempo reale- Real time plotting of main meteo paramethers
Links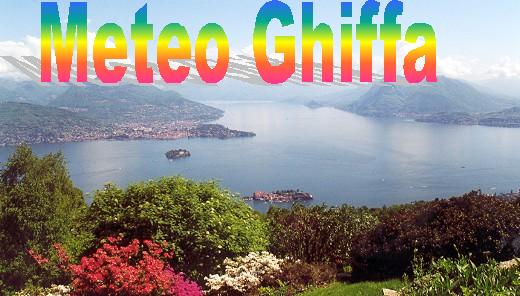 Stazione meteorologica automatica amatoriale gestita da Pierluigi Capponcelli, situata a Ceredo di Ghiffa, piccola frazione situata in mezzo al bosco, a circa 400 mt.s.l.m.,alle falde del Monte Cargiago, sul limite della Riserva Naturale del Sacro Monte di Ghiffa, a circa 6 Km a Nord-Est del capoluogo provinciale Verbania, con splendida vista sul sottostante Lago Maggiore.

AVVISO: LA STAZIONE METEOROLOGICA AUTOMATICA E' RIPARTITA
Welcome to my little not-professional meteorological station, located at Ceredo (municipality of Ghiffa) on the hills surrounding the Lake Maggiore (Italian Alps, close to the Swiss border), 400 meters above the sea level (200 mt above the lake level) about 6 Km North-East from the city of Verbania, close to the Regional Park of the Holy Trinity of Ghiffa.

WARNING: THE METEOROLOGICAL STATION IS WORKING ONCE AGAIN

Cliccare sulla foto sottostante per informazioni sul Sacro Monte di Ghiffa
CLICK on the pic below to obtain more informations about the Regional Park of Ghiffa
CLICK------>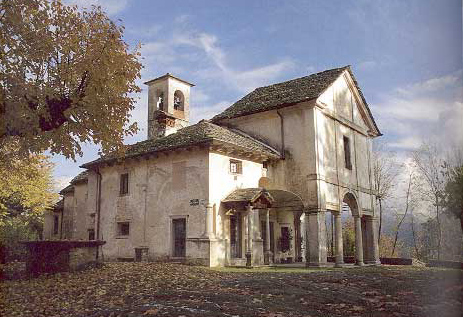 Tratto dal libro "Sacro Monte di Ghiffa-Arte e storia nella Riserva naturale della SS. TrinitÓ"-Regione Piemonte-Riserva naturale speciale del sacro Monte della SS.TrinitÓ di Ghiffa-Alberti Libraio Editore-Verbania



Cliccare sull'immagine per accedere alla pagina fotografica
Click on the pic below to enter my photo page
CLICK-->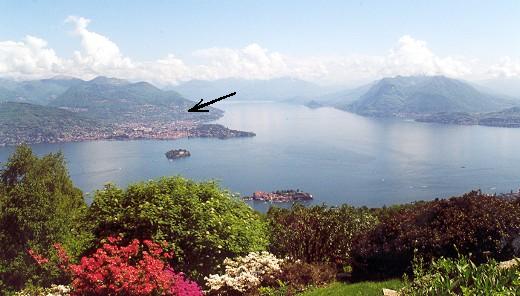 La freccia indica la posizione della stazione meteorologica, ORA NON FUNZIONANTE.
The black arrow in the pic above shows the location of my meteo station, NOW NOT WORKING.


La foto sovrastante Ŕ stata scattata dai Signori Pierino Smaniotto & Thea Bekers, che ringrazio per avermi concesso il permesso di pubblicazione sul mio sito.
The pic above was made by Mr Pierino Smaniotto & Mrs. Thea Bekers, who allowed me to publish it on my site.


PER ACCEDERE ALLA PAGINA METEO


To enter the meteo page click the pic below.
click--->

Contiene pi¨ foto aggiornate inviate dai satelliti meteorologici, carte meteo, immagine radar,

Infine mi scuso per la povertÓ della grafica, ma sono quasi totalmente digiuno d'informatica; vedr˛ comunque di migliorare in futuro grazie anche ad eventuali consigli e critiche che potrete inviarmi cliccando
QUI
In the meteo page you can see meteo maps, satellite pics,radar pics,
You can see also my weather local forecast within 3 days.
I apologize for my bad web-design; I'm a physician, I'm not a designer.
You can send me critics and advices.
HERE

GRAZIE PER LA VISITA
THANK YOU FOR YOUR VISIT
38744 visite sino al 16/07/04
Visite dal 16/07/04 (Da aggiungere a 38.744 visite sino al 16/07/04).
61256 visite equivalgono a 100.000 visite totali.